This November is a bit different at Jackson School of the Arts. Not only are we swinging in full gear with our art, theater and dance classes, but we've added a special event this December. Our first Holiday Extravaganza will be on December 9, 2017 at the Michigan Theater, 2:00pm. All are welcome to come see what Jackson School of the Arts is all about.
It has been thrilling everyday to come to work and see students working hard on preparing themselves for the show. What a wonderful opportunity for our young people. To work towards a goal, practice and then get to perform in front of an audience. All of these opportunities teach so much! Self confidence, team work, dedication, public speaking, I could go on and on.
I guess I'm just proud of what Jackson School of the Arts has to offer. We recently took a survey to find out how many of our students were excelling in school. With all the time they put into their passion, we wondered did it affect their studies. Well, it did impact their academics, in such a positive way. In many studies, researchers are now linking involvement in the arts to better child development and higher student achievement.
HIGHER ACADEMIC ACHIEVEMENT.
CONFIDENCE & SELF-PRESENTATION SKILLS.
A MEDIUM FOR SELF EXPRESSION.
PROBLEM SOLVING & PERSEVERANCE.
EMPATHY & COMPASSION.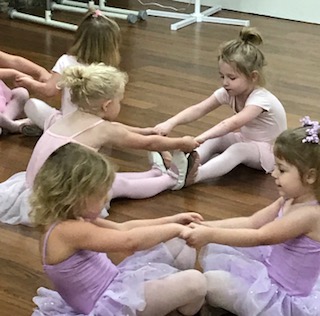 I would also add fun! It is just plain fun to be in a dance class with a friend, creating an exciting art project and performing a scene from a play. The staff plans to have fun at the Downtown Christmas Parade as well. We have come up with a fantastic float and can't wait to show it off down Michigan Ave. Give us a shout out when you see us on Nov. 17th at the parade.
So, as we fill out autumn days with art, theater and dance, we pause to acknowledge how grateful we are to our families and community that support us. Thank you for filling our halls with laughter, our studios with determination and dedication and our theater with imagination. We hope you join us at the Michigan Theater on December 9th or enroll in a class or two. Contact Jacksonarts.org for information and registeration.